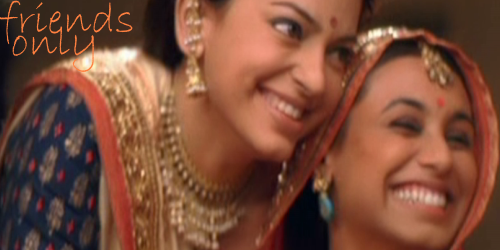 comment to be added :)
Blog
Current Mood:

bouncy
Films watched
Law Abiding Citizen
The Men Who Stare at Goats
Gnomeo and Juliet
Tangled
Funny Face
Roman Holiday
Sabrina
Election
The Curious Case of Benjamin Button
X Men: First Class
Transformers 3:Dark Side of the Moon
Wrong Turn
Bridesmaids
Harry Potter and the Deathly Hallows Part 2
500 Days of Summer
Milenge Milenge
*Reviewed
Dhan Dhana Dhan Goal *Reviewed

Band Baaja Baarat
*Reviewed

Nishabd
*Reviewed

De Dana Dhan
*Reviewed
Abhinetri
*Reviewed
7 Khoon Maaf
*Reviewed
Action Replay
Dostana (1980)
Swarg Narak
No One Killed Jessica
Zindagi Na Milegi Dobara
Dabangg
Agneepath (1990)
Bodyguard
I Am
Books Read


The Nanny Diaries - Emma McLauglin & Nicola Kraus
*Reviewed
The Book Lovers Appreciation Society - Various
Innocent Erendira and Other Stories - Gabriel Garcia Marquez
Audrey Style - Pamela Clarke Keogh
The Elephant Keeper - Christopher Nicholson
The Secret Life of Bees - Sue Monk Kidd
Mockingjay - Suzanne Collins
How the Light Gets In - M.J. Hyland
Other People's Secrets - Louise Candlish
Can You Keep a Secret? - Sophie Kinsella
Peacemaker - James Swallow
The Curious Case of Benjamin Button - F. Scott Fitzgerald
Famous Last Words - Annie Sanders
The Cloud Messenger - Aamer Hussein
The Boy in the Striped Pyjamas - John Boyne
The Angel's Game - Carlos Ruiz Zafon
Beauty - Raphael Selbourne
The Particular Sadness of a Lemon Cake - Aimee Bender
The Prince of Mist - Carlos Ruiz Zafon
The Man Who Disappeared - Claire Morrall
The Chrysalids - John Wyndham
The Time Traveler's Wife - Audrey Niffeneger
Caddy's World - Hilary McKay
Rafa: My Story - Rafael Nadal
Florence & Giles - John Harding
Currently reading: Vanity Fair - William Makepeace Thackeray
A star * next to any of the titles means I have reviewed it and clicking will take you to that review :D
over here!
I'm definitely hoping to branch out from Hema Malini (lovely as she is) and my next post will definitely focus on a different Deol.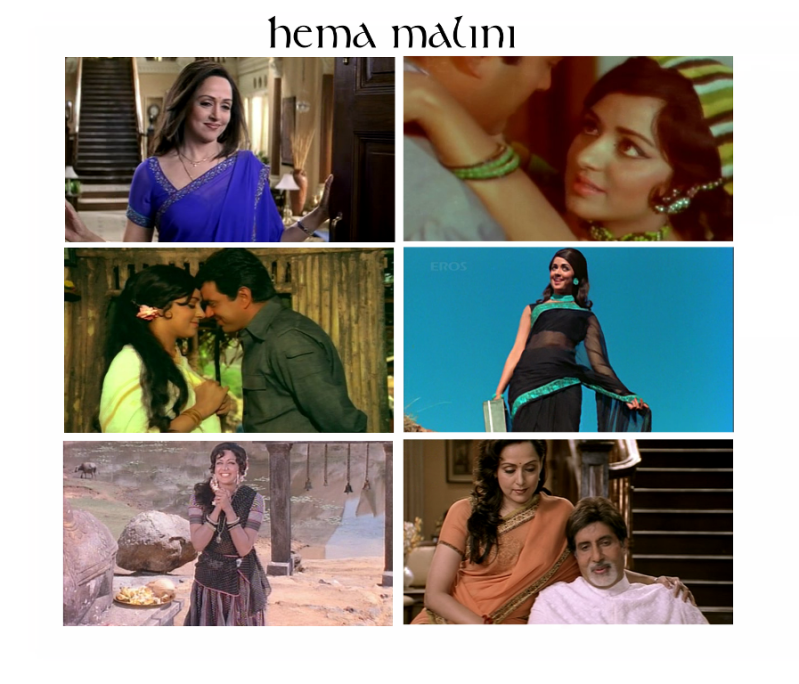 Think you recognise which of Hema Malini's films these screencaps are from? Go and post your answers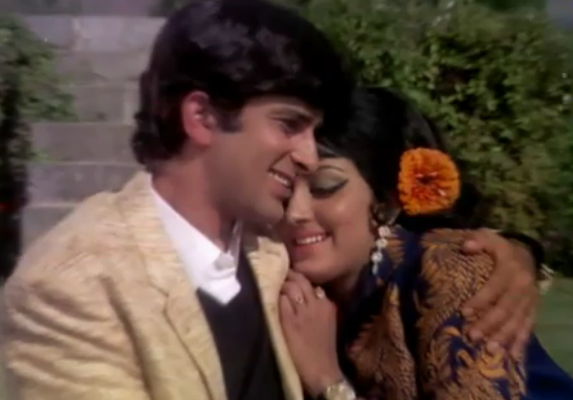 For my second Deol Dhamaka
post
I watched Abhinetri starring Hema Malini and Shashi Kapoor.
Abhinetri (Actress/Dancer) directed and produced by Subodh Mukherjee focuses on the unlikely relationship between a Dancer and a Scientist and the problems they then encounter.
The film follows the same lines of the more recent Saathiya and Chalte Chalte but handles the topic differently. The focus in this film is much more on the good aspects of the relationship the lead couple share while their incompatibility is based all on one isue which is particularly grating. I didn't particularly enjoy the film but Hema (and Shashi too!) is so gorgeous in the film I can't really warn you away from it.
You can read my full review
over here
So make sure to check out all of the participants and posts at
this post at Bollystalgia
if you want to read up on the amazingness that is
Dharmendra
,
Hema
,
Sunny
,
Bobby
,
Abhay
and the often forgotten
Esha
.
My favourite is undoubtedly Hema Malini. Her style, grace, talent and beauty make her the clear front runner in my mind so we're going to start off the month with a little teaser of her brilliance.
Can you guess which films these screencaps are from?
Happy March! March is one of my favourite months in the year because it's the end of winter and also my birthday month. But this year I have an extra reason to be happy; the Bolly Blogosphere is celebrating Deol Dhamaka month!
Tumblr
and started using it properly I haven't really done a picture post. But here's some of my recent posts from there. If you go to Tumblr you can see all of the sources and whatnot obviously.
(
CLICK! CLICK! CLICK!
Collapse
)
In other news I made the disastrous mistake of watching Nishabd. You can read my review
over here
So ever since I got a
So last year I watched, Aisha, I Hate Luv Stories and Break Ke Baad and was disappointed by every single one. So by the time December came around and Band Baaja Baarat released I paid almost no attention to it. I have only watched Anushka Sharma in Rab Ne Bana Di Jodi and Ranveer's promo pictures weren't exciting enough for me to watch it based on a specific actor/actress as I'd done with the others and so it passed me by.
I did very briefly note the good reviews it was getting and filed it away on my ever-increasing list of films to watch at some point in the future.
But yesterday I happened to find an online copy which was actually very good quality and I took a chance on watching it because there was only a Big Bang Theory re-run playing on TV and I am so glad I did!
It had everything I love in a film; witty (realistic) dialogues, colourful sets, amazing costumes, chemistry between the leads and characters who could easily be real people with faults and imperfections.
I would most definitely recommend it to everybody, I already have plans myself to show it to a couple of friends and once I am a bit more solvent I will definitely be ordering the DVD.
That concludes the spoiler-free part of the evening, but feel free to read my (really long) full review
over here
The only one I'd already watched was Honeymoon Travels so I did a quick rewatch of that first (:D) before moving on to...
(
Goal review with spoilers
Collapse
)
My library was selling some ex rental DVD's last week for £1 each and I picked up a few Indian ones to watch.